FIA and FIM collaborate for historic World Land Speed Record attempts in Bolivia
For the first time the world land speed records for wheeldriven cars and motorcycles could be broken at the same venue and in the same event. Thanks to an important collaborative initiative between the Federation Internationale de l'Automobile (FIA) and the Federation de Motocyclisme (FIM), who recently banded together in the fight against online abuse, this closer alliance could generate a unique slice of history as drivers and riders gather on Bolivia's Salar de Uyuni this week for the Top1 Oil Bolivia Speed Trials.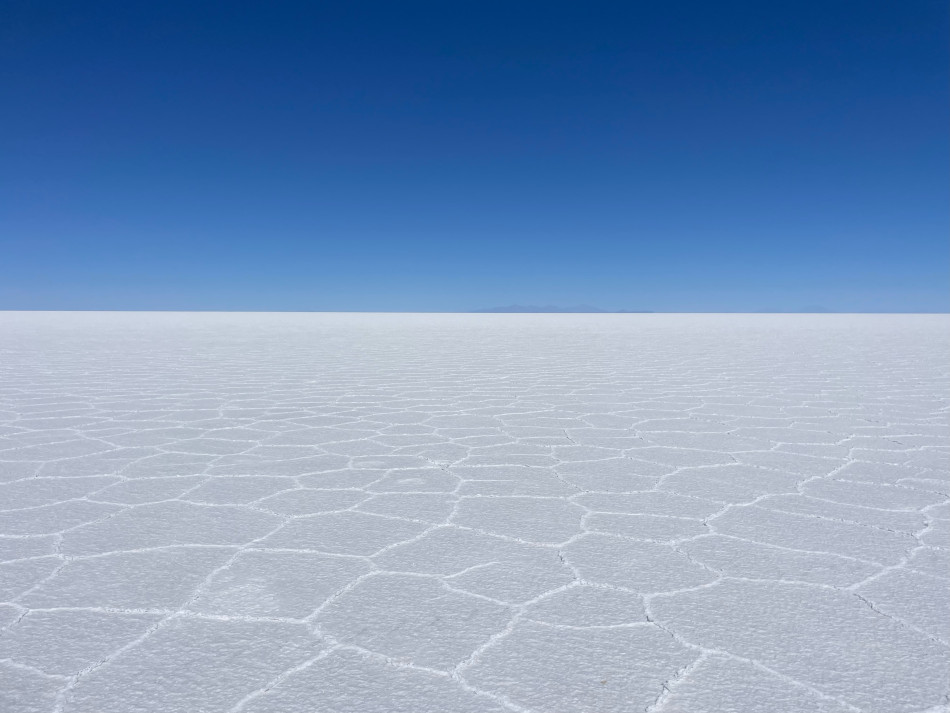 The Salar de Uyuni is the world's largest salt lake and measures over 10,000 square kilometres (almost 4,000 square miles). With a salt crust believed to be some 10 metres thick, allied to temperate sunny weather and very little rain during the summer season, a course up to 24 kms (15 miles) in length and 33 metres 110 ft) width has been prepared, and the organisers hope that their venue could replace the famed Bonneville Salt Flats in Utah, USA, as the best place on earth for speed seekers to live out their dreams of setting new records. 
The two principal runners will be Jim Knapp and Jamie Robinson. 
The former is a Californian who has been chasing various class records for the last half century, and made his first pass at Bonneville in 2002 in a rusty pick-up truck. Four years later he became the National Dry Lakes Champion, and between 2008 and 2016 he used various engine configurations to push his little normally aspirated 3 litre machine to more than 300 mph. But he wanted something faster, and in 2017 bought a sleek streamliner that is now powered by a 3500 bhp THR Developments engine. "It seemed like a good find," he says of the machine. "0.57 coefficient of drag and less than 400 bhp will hold it at 500 mph, though getting up to that speed is another matter!"
So far, the only man ever to pilot a car driven through its wheels at more than 503 mph is Dave Spangler. He drove Team Vesco's Turbinator II to a National US record of 482.646 mph at Bonneville in September 2018, and in October that year his mile exit speed on a 493 mph one-way run was 503.332 mph.
But the FIA record for wheeldriven cars remains the property of the late Don Vesco who achieved 737.794 km/h (458.444 mph) in Turbinator 1 at Bonneville in October 2001. 
Roger Banowetz, FIA Land Speed Records Commission President, said that the latest FIA record attempt brings together a broad cultural mix of expertise. "In support of Jim and Jamie, we are indebted to the collaboration of the Federation de Motocyclisme (FIM), Automobile Competition Committee for the United States (ACCUS), the Automovil Club Boliviano, the event organiser Mike Akatiff and Top1 Oil. Salar de Uyuni provides a stunning setting for this historic attempt."
Knapp has experienced blown engines and transmissions and a fire thus far in his quest, but says, "Now it's on to Bolivia, simply the best salt race course on the planet, hoping to finally do what the car was built to do."
Meanwhile, Robinson is a veteran speedking who has set three ultimate land speed records on two wheels for event sponsor Mike Akatiff's TOP 1 Oil Ack Attack team. In September 2006 at Bonneville he achieved 551.678 km/h (342.797 mph) only to see it beaten two days later by rival Chris Carr's BUB Big Red machine with 564.693 km/h (350.884 mph). After rolling 16 times in a crash in 2007, Robinson returned in September 2008 and regained his record with 580.833 km/h (360.913s mph), but lost it again to the BUB team a year later when Carr achieved 591.244 km/h (367.382 mph).
Robinson went back a third time, in September 2010, and set the current mark which stands at 605.698 km/h (376.363 mph), but now he and Akatiff have their eyes firmly set on a new record over 645 km/h (400 mph). On the faster of his two latest records runs, his exit speed from the mile was 634 km/h (394 mph).
How does it feel to set a motorcycle land speed record? Former holder Dave Campos described it thus: "Imagine having your hands tied behind your back while standing on a block of ice with a noose around your neck."
On both two and four wheels in Bolivia this week, courage will be as plentiful as hard salt.
Words: David Tremayne
Photos: Jenny Turner