FIA Insights: Counting the cost – How the FIA is managing Formula 1's Financial Regulations in 2023
Designed to close the competitive gap on the F1 grid, the FIA's Formula 1 Financial Regulations are midway through their third year of application. And as the 2023 process reaches its conclusion, FIA Single-Seater Financial Regulations Director (F1-FE), Federico Lodi explains how increased capacity within the FIA is helping to reduce timescales, ensure clarity and make the rules even more robust going forward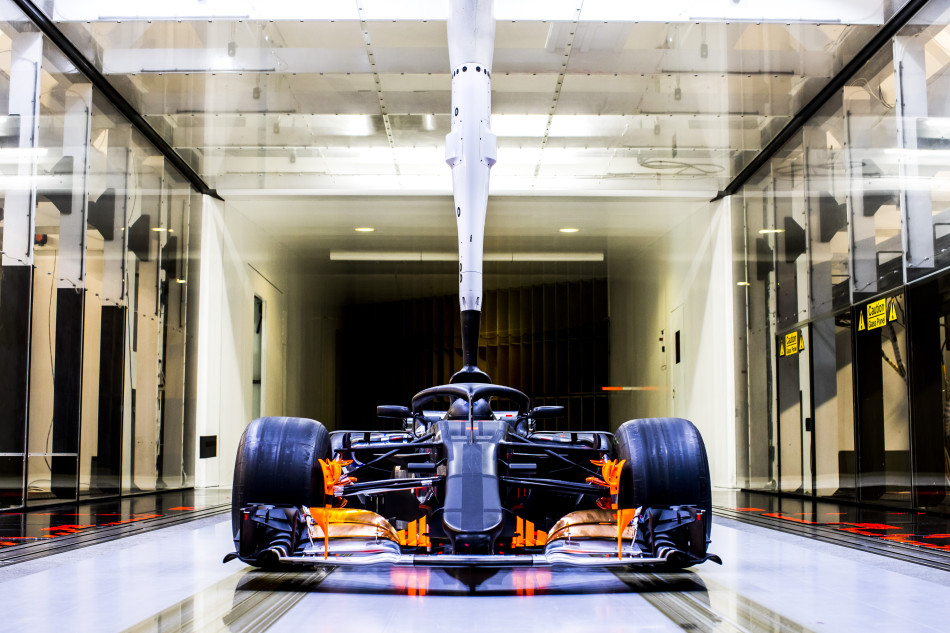 Image credit: Mercedes
Can you give us an overview of how the FIA Formula 1 Financial Regulations are applied and how teams make their submissions? 
We are effectively in the third year of application. The first full cycle of review took place in 2022 based on the 2021 submission and overall it was a positive experience for us and for the teams. We're now quite far into the 2023 review of the 2022 submissions. 
The process works like this: in advance of the full submission, there is an interim submission that is mandated for the 30th of June of the season then in progress, so for the 2022 season, teams would have sent us their interim submission in June of last year and the full submission on March 31 this year. The interim submission is really just to allow teams to understand where they are in their projected spending, and for us to try to anticipate any discussion that may take place as a result. So there is a little bit of preparatory work that is done before the full data is submitted. 
Where are we at now with the 2023 process? 
All of the teams made their full submissions by March 31 and the first month after that deadline is dedicated to an in-depth review of the information submitted. And when we talk about submission it's not just a few spreadsheets. Each submission is composed of a 150-200 page document, so there is a lot of documentation to go through. So, the first month is usually dedicated to a detailed review of all the documentation to perhaps identify areas that require a little bit more in-depth analysis. We then identify follow-up questions and request more documentation, if needed, in preparation for our planned  arrival at their facility. This is where we basically undertake an on-site audit and this usually starts at the beginning of May. And from then onwards we basically spend months on the road, visiting one team after another and basically rubber stamping their submission.
At the end of the 2022 process, the FIA voiced a desire to speed up the process. What has changed for this year? 
It's clear that there is an interest from the stakeholders to have a quick outcome. We, as the FIA, understand these requirements, so we have strengthened the department, and now we have 10 full-time employees working on Formula 1 financial regulation. This is a significant increase over last year, when it was just four.
However, it is still clear that it's difficult to commit to a rigid timeline, as there are many variables that need to be taken into account. First, there are the findings themselves – what we identify and what we need to dig into further. On top of that, we also have to take into account the fact that we do the review with the support of the team, and obviously, the finance department of the team is also busy with running its business; they may also have a reporting commitment to their shareholders for example. So, while we need to work as quickly as possible, for us the most important thing is not to undermine the robustness of the process. 
How quick can it become? 
Simply, the more everyone becomes accustomed to the regulation, the more you become accustomed to the process, the more we are structured, clearly the time will be reduced. But, we have to be realistic, because I don't think that it will be feasible to finalise the review after one month or 45 days. It also depends on the findings, because if you need to open a formal investigation, it takes time. There are lawyers involved, advisory boards, so the process is a long one. But we have a clear target in mind to do it quicker.
Regarding the new staff. How difficult has it been to hire staff with the right background? 
It's massively complicated. Everyone in our department is a former auditor. That's not a problem, the pool of auditors is quite large. The challenge is to find someone with a sporting background and then a motor sport background and finally knowledge of Formula 1 because it is specific. We struggled initially, so we have decided to take another approach and we are training them internally on the specificities of F1.
Were there other things that you learned from last year's process that have changed with this year?
Definitely. I think that in year one, there was a little bit of uncertainty, because it was the first time a financial regulation had been brought into professional motorsport. Also, I think that for the teams it was a little bit challenging, because the regulations are objectively complicated, because the businesses we have to regulate are complicated. 
When we are talking about organisations with 1000 employees, undertaking engineering activities, manufacturing activities, with commercial and racing arms. So the business is complicated. Now, after last year I am confident that the doubts everyone had last year are clarified. So hopefully, going forward, we will have less and less difference of interpretation in respect of the regulations. Even if they are still discussing how to interpret things on a weekly basis. 
You mentioned that last year's process opened up different interpretations and that there should be less going forward but did the process highlight any aspect of the regulations that needs to be tweaked?
Well, of course, the regulations are not cast in stone. And it's clear that there are some tweaks that need to be made. And we are constantly trying to evolve the regulations. It's a learning process for everyone. So we are trying, on a yearly basis, to improve the regulatory framework. 
Obviously, these differences of interpretation have led to changes to the regulation or clarification for the sake of clarity. So, it is an evolving process. We have the Financial Advisory Committee that is composed of a representative of the FIA, a representative from FOM and one representative from each of the teams and that body is there to discuss and propose amendments to the regulations to be tabled at the F1 Commission and then the final step is the World Motor Sport Council. 
Going back to interpretations, based on how last year's audits went, have you noticed an increase in the amount of consultation you are being asked for by teams? 
Last year the numbers of clarification requests varied significantly from team to team. I think this is another lesson everyone learned from last year. What we have seen after last year, is that now, almost all the teams are very forthcoming and are now trying to discuss with us any doubts they have beforehand. This is another aspect that will hopefully reduce the risk of misunderstanding.
In the end, are you happy with the integrity of the financial regulations and did last year's application of them demonstrate their robustness? 
Yes, I think so. As the regulator, if we see a breach, we have to do our job. I understand that maybe for the fans the timing was not ideal, but rules are there to be respected and we have to do what we have to do. Unfortunately, if there is a breach there regulations will find it and there are consequences.