FIA ROAD SAFETY INDEX
The FIA Road Safety Index is a new index aiming to increase companies and organisations' insights on the impact of their operations on road safety and to help them report on their ambitions, actions, and results.
With the FIA Road Safety Index, organisations and companies can measure their safety footprint just like they do for their carbon footprint (total greenhouse gas emissions).
The safety footprint can then be used as a basis for setting goals and formulating strategies and as a clear key figure to include in their sustainability report.
The index intends to stimulate organisations to achieve more sustainable road traffic through continuous improvement and benchmarking of their own performance.

Designed on the basis of a long-term commitment, the index offers a systematic approach to identify, measure and follow up road safety results from a value chain perspective. 

As road safety is a crucial sustainability area for achieving the Sustainable Development Goals set in the United Nations' Agenda 2030, it is receiving increasing attention as a sustainability issue for various businesses. To ensure these ambitious goals are met, it is necessary for road safety to be highlighted in steering documents and given a greater role in purchase and procurement processes.
STRUCTURE AND METHODOLOGY
The index is built on a rating system which helps to evaluate to what extent an organisation is managing its safety impact. A manual including a toolbox guides the user to conduct the evaluation. 

There are several steps, shortly introduced below, that organisations need to work through. Organisations that offer products and/or services that are traffic safety relevant have to do a second rating along the same lines.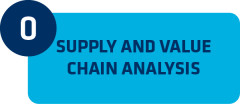 The supply/value chain analysis aims to establish an organisation's sphere of influence in relation to road safety. That refers to where and how the organisation's activities have an impact on the road traffic system. If an organisation is limiting its analysis to a specific part of the supply/value chain, it should indicate the proportion of the complete chain that was analysed.
In the first step, the organisation is expected to make commitments through policies and targets. These should describe what responsibility the organisation is willing to take within its value chain as well as its approach to reducing its impact on traffic safety. The commitments need to be based on several Safety Performance Factors.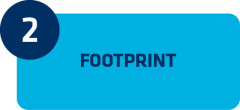 The second step focuses on the ability to collect and define data related to casualties in the organisation's value chain. Data that can be collected and presented in the form of a Safety Footprint take into consideration employees, contractors, third parties, but also customers or clients.


DOCUMENTS TO DOWNLOAD

The Manual document defines a rating system for evaluation of the components of FIA Road Safety Index.
 

A supporting document to the manual
 
Framework document describes the basic structure underlying the Road Safety index and what parts the index should include or be based upon
Read the brochure to have an overview of the FIA Road Safety Index.

 
NEWS ABOUT THE INDEX